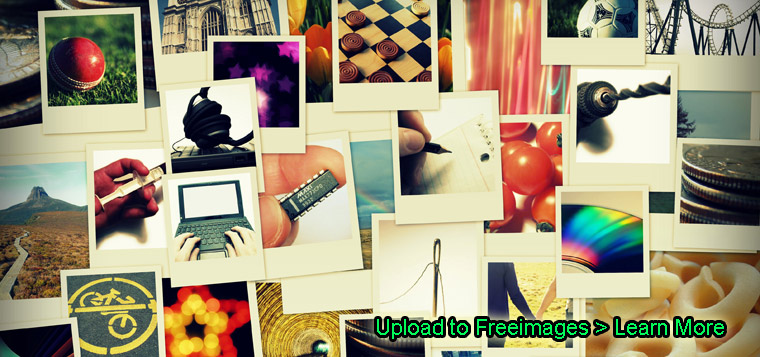 Members Showcase
Below is a list of our top ranked photographers and illustrators. (Number of accepted uploads in brackets)
Name
Uploads
photoeverywhere
(1,489)

photographing the world

Prawny
(606)

I create and sell digital illustrations and cartoons on my website for personal and commercial use. I also have an etsy strore where i sell digital clip art sets - https://www.etsy.com/uk/shop/PrawnyArt

freefoodphotos
(556)

check out some more of my work at http://freefoodphotos.com

fmanto
(424)

31

creator
(403)

pixel artistry

freebie.photography
(395)

-

silvervoyager
(374)

spending their inheritance

christmashat
(287)

Where the festive fun never stops ;)

JDG
(267)

photographer and freelance web design

DFNatureAwed
(264)

My awe of the beauties of nature has prompted me to capture photo images of flowers, streams, lakes and more. Applying some of my favorite Bible verses onto the photo images has created a collection of inspirational scenes.

flightzone
(207)

military hardware enthusiast

BobMars
(184)

A few photos from my aquarium

DawnyH
(175)

I am a graphic/website designer working in the north west of the UK. Photography is my hobby and I hope you enjoy my photographs.

Please credit myself for any photos you use and don't forget to check out my images on Dreamstime - https://www.dreamstime.com/dawnyh_info

Thanks

stockmedia.cc
(156)

stock photographer with an eye for the details

BrianNorcross
(154)

Web Developer / Graphic Artist, Media Artist, freelance Photographer, Video Editor, Videographer with 10 over years of experience.

Degree in Web Design, Media Arts & Audio/Video Production. I have numerous photographs, videos & vectors on stock sites such as; iStock, BigStock, MicroStock and many others.

Enjoy my photographs! All I ask in return is that, you credit myself & FreeImagesLive for the photo.

traveltopia
(144)

I love to travel, Some of my favourite travel photos.

surfside
(136)

images of the california coast

easterstockphotos
(133)

Photographer at easterstockphotos.com

SeaquestDS
(127)

Diver and Sailer from the tropics

EviesPictures
(116)

I like going out in nature and I like taking photos. I like noticing things and trying to capture what I notice so as to share it with others. Sometimes, the photos turn out pretty good and I am happy for others to use them if they find them useful. I love volunteering for charities that are helping the community in ways that the research shows as being important and necessary to wellbeing, but the government funding hasn't caught up to supporting sufficiently. It is a labour of love. In this way I connect with my community and feel my time is spent in a meaningful way. I also have three children with disabilities at home and that keeps me quite busy, too.

peterboy
(100)

I am a photographer and musician. I live in Vermont where, I'm invested in my work as a photographer and composer for all things visual and graphical. My studio delivers quality landscape photos and multi-track instrumental music. The landscapes in Vermont around where I live are inspiring and gorgeous. I've been taking photos of Vermont's landscapes for about five years and composing music for about forty years. Thanks for reading!

Peter

dorsetrypod
(95)

I'm new to photography having taken it up in my retirement. Living on the beautiful south coast of England there are plenty of photographic opportunities. My aim is to improve my images over time as well as enjoy the hobby. For information my photos are taken with a Panasonic FZ38.

fracmeme
(93)

Big fractal fan

aussiestock
(90)

See my website for more stock photos of australia

Halloween
(85)

see our website for more free halloween stock photos

Y-Z
(83)

-

scubadiver
(81)

A creative hobbyist living with mental health issues

farndango
(80)

daniel farnham

pmartin
(78)

nature lover and hobby photographer, hope you find my images useful

Butterfly18
(77)

Ive been taking pictures for about two years

cdavis
(61)

travel writer from derbyshire

lifefish
(56)

marine bio

MichaelKirsh
(56)

I'm a retired software engineer who has a lifelong passion for photography.

Pinterest: http://pinterest.com/MountainsLakesTreesAndNature/

Facebook: https://www.facebook.com/MountainsLakesTreesAndNature

Website/Blog: https://mountainslakestreesandnature.blogspot.com/

Twitter: https://twitter.com/MLT_And_Nature

Rodrigo
(49)

Traveller

cornishpasty
(49)

great site guys I hope you will find these good enough

yoshihi
(45)

photographer

Kentucky Secrets
(39)

I am retired, enjoy nature and respect what the earth has provided for we humans to enjoy. Beauty of nature abounds throughout Kentucky but many people are unaware of the subtle secrets Kentucky has to offer. Therefore, I submit some of my personal favorites so you too can see the true beauty of my state.

felipe
(38)

Spaniard born in 1954. High school teacher.

RJJ Photography
(37)

A keen photographer based in Surrey, UK. I contribute to several stock agencies and hope that by providing a few free images that others will see the enormous benefits of bringing illustration, colour and light into their work !

Julien Tromeur
(35)

3D artist with 12 years experience in web and 3D agencies.

groundation
(35)

nature & light outdoor photos

Sarala Gamage
(29)

Nature photographer

Woodstock13
(27)

A amateur photographer specializing in travel and landscapes.

jonluty
(26)

Keen amateur photographer and web designer producing free photo and puzzle sites for everyone to use

Daytona955
(24)

Creative buddhist biker.

redd
(24)

i will work with you to perfect want your after, weather its a arty or black/white shot for a demo just for fun. .i will also work with you to do posters/flyers to promote your band. cost will vary on location and time. i'm a heathfeild based female photographer specialising in music photography and portraiture. i also go to as many fest's as poss and music gig's , local bands and any photo opportunity out there. I can do live gigs, location shoots or studio sessions with bands and musicians.

Marius Photography
(24)

Share experience, skills, ideas, places and emotions. Watch, listen and feel the art of photography. Learn new skills and see through the lenses. BE YOU... a Novice of perfection, Creative... a MASTER of photography.

disberg99
(22)

I purchased a Sony DSC-W50 in 2006 before going on a trip to Ontario. It stood me in well stead and the memories I captured serve me well. Since then I have become a shutter bug.

Kasper
(22)

Photography is one of my (too) many interests, along with the guitar, Music Hall songs ... and more. I'm more concerned with the finished image than how it got there, so I'm not a camera bore. I love old cameras, though; I have a few on show at home. I used to volunteer at Dimbola Lodge, home of pioneer photographer Julia Margaret Cameron, and I worked at Freshwater Library until I retired in 2016.

ann_a29
(21)

I just love taking pictures. Digital camera or cellular phone, I just love it. I use the pictures I've taken for my desktop background, slides for quotes, greetings, videos and now I'm sharing it with fellow photography lovers.
Photographer Spotlight
Under the Spotlight
The Photographer Spotlight highlights the work of one of our photographers...
3D artist with 12 years experience in web and 3D agencies.